Backyard Birds of North America Poster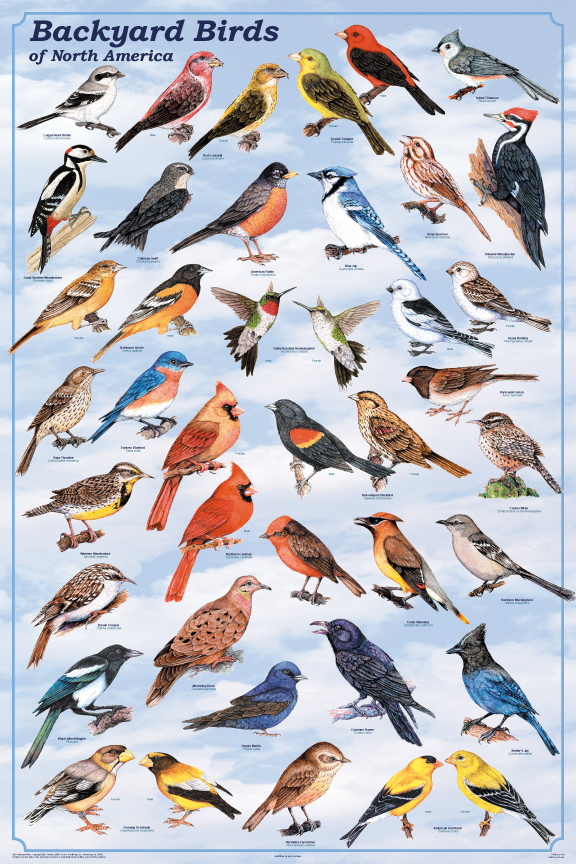 This poster displays the most widespread species of North American birds - the ones you are most likely to see in your back yard. When sexes have different markings, both are shown. Keep one near the kitchen window to identify the visitors to your bird feeder.
Standard poster is large 24" x 36" size that fits standard frames. Printed on heavy, acid-free paper using non-fade inks, then coated to provide satin finish and provide protection from scratching. Laminated poster is standard poster encapsulated in 3 mil plastic.
Standard: No. GA150-BBS. Only $9.95 Laminated: No. GA150-BBL. Only $14.95