North American Wildlife Poster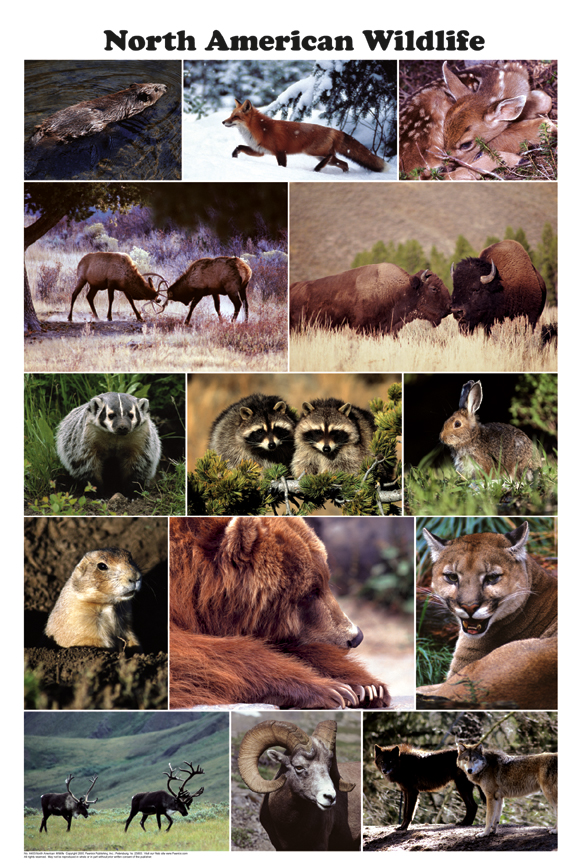 This poster presents a montage of photographs showing North American Wildlife, everything from small rabbits and woodchucks to big bears and buffalo.
Standard poster is large 24" x 36" size that fits standard frames. Printed on heavy, acid-free
paper using non-fade inks, then coated to provide satin finish and provide protection from UV rays and scratching. Laminated poster is standard poster encapsulated in 3 mil plastic.
Standard: No. GA110-NWS. Only $9.95
Laminated: No. GA110-NWL. Only $14.95