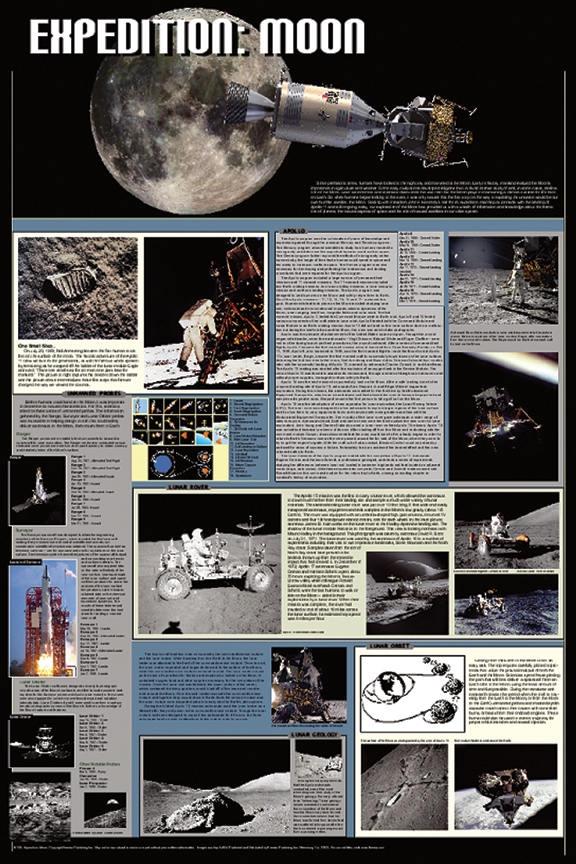 This poster provides a comprehensive overview of American moon expeditions. Starts with a program overview, then provides a mission plan overview. It then explores each of the individual missions. Detailed information on the lunar rover and other special equipment. Tells what was accomplished and what we learned. Filled with fascinating photographs and informative text.
Standard poster is large 24" x 36" size that fits standard frames. Printed on heavy, acid-free
paper using non-fade inks, then coated to provide satin finish and provide protection from UV rays and scratching. Laminated poster is standard poster encapsulated in 3 mil plastic.
Standard: No. GU310-EMS. Only $9.95
Laminated: No. GU310-EML. Only $14.95