Space Shuttle Fleet Poster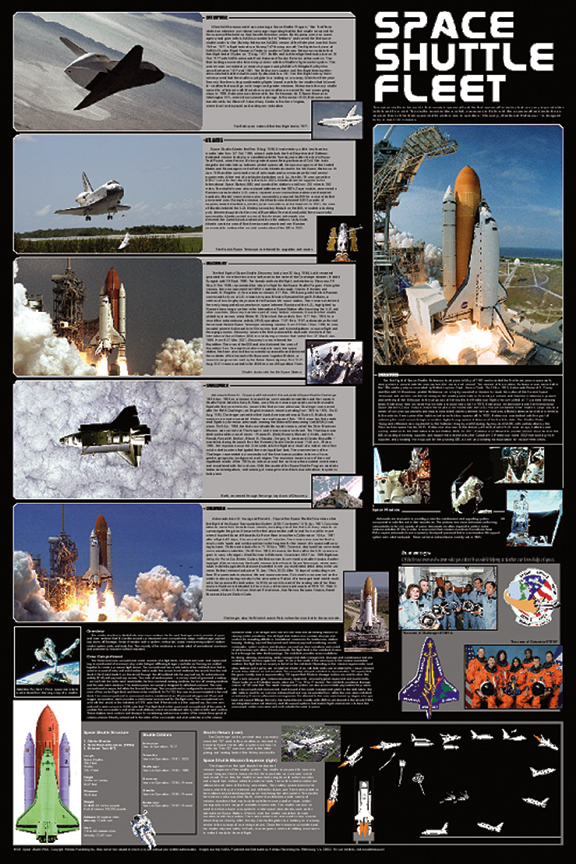 This poster provides a comprehensive overview of the American Space Shuttle Program. Each of the six shuttles (Enterprise, Atlantis, Discovery, Columbia, Challenger and Endeavour), is shown, accompanied by a brief history. Also provides a shuttle mission profile, parts of the shuttle and more. Special section honors the two lost crews.
Standard poster is large 24" x 36" size that fits standard frames. Printed on heavy, acid-free
paper using non-fade inks, then coated to provide satin finish and provide protection from UV rays and scratching. Laminated poster is standard poster encapsulated in 3 mil plastic.
Standard: No. GU310-SFS. Only $9.95
Laminated: No. GU310-SFL. Only $14.95