Man's Greatest Adventure Poster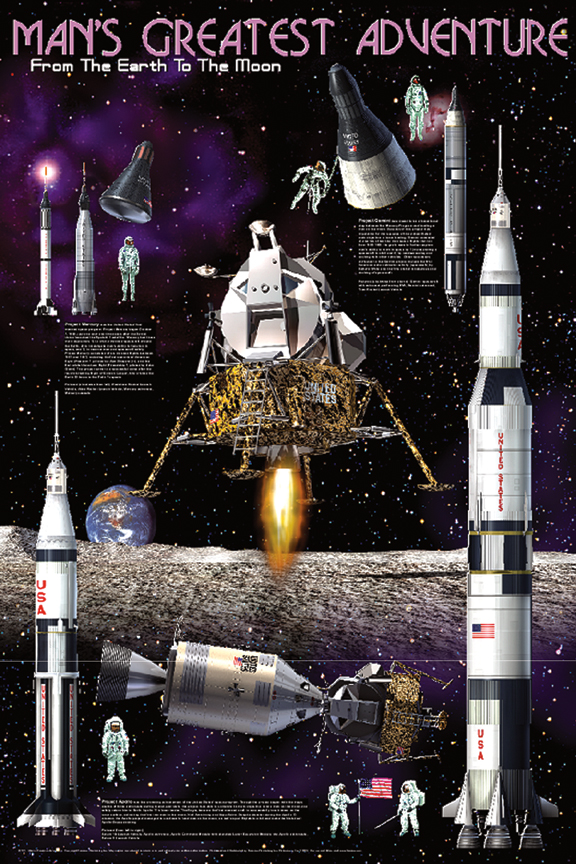 This beautiful poster shows what it took for the United States to put a man on the moon. Describes the Mercury, Gemini, Apollo Earth Orbit and Apollo Moon Missions. Each is accompanied by highly detailed illustrations of the launch vehicle, crew vehicle and astronauts. Dramatic central image shows the Eagle landing on the moon's surface.
Standard poster is large 24" x 36" size that fits standard frames. Printed on heavy, acid-free
paper using non-fade inks, then coated to provide satin finish and provide protection from UV rays and scratching. Laminated poster is standard poster encapsulated in 3 mil plastic.
Standard: No. GU310-GAS. Only $9.95
Laminated: No. GU310-GAL. Only $14.95